on saturday and sunday, october 17 and 18, 2020, new york's citywide architectural festival will return with more than 150 ways to experience and explore the built environment. now in its 18th year, the open house new york weekend invites the public to explore the city and its architecture — from historic landmarks and modern skyscrapers to design studios and manufacturing spaces. this year, responding to COVID-19 guidelines, the 2020 edition is shifting from in-person site visits to a hybrid of virtual experiences and outdoor self-guided explorations.
as a media partner of the OHNY weekend, designboom previews some of the exciting events taking place across the city below. plan your own itinerary using the official event guide here.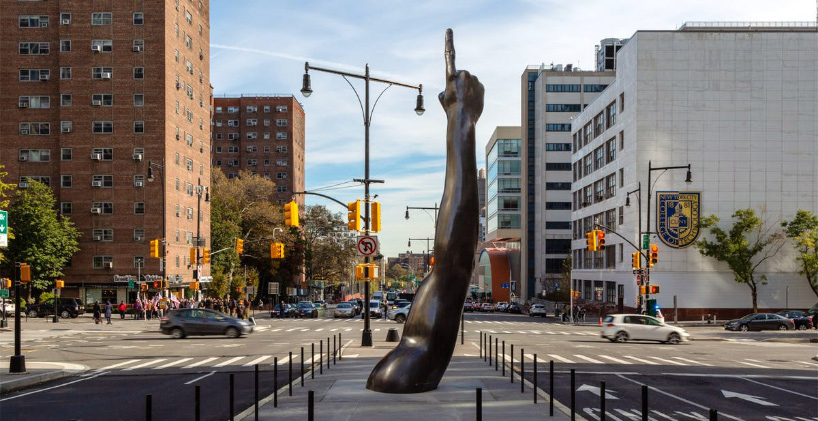 NYC DOT art by bike — 'unity' sculpture by hank willis thomas | image © NYC DDC, matthew lapiska | more info
main image: woolworth tower residences | image © optimist consulting | more info
the lineup for this year's open house new york weekend includes on-demand and live virtual programs, outdoor self-guided tours, and a five borough scavenger hunt. the vast majority of sites are available online and do not require reservations. however, due to limited technical capacity, a handful of virtual experiences do require registration.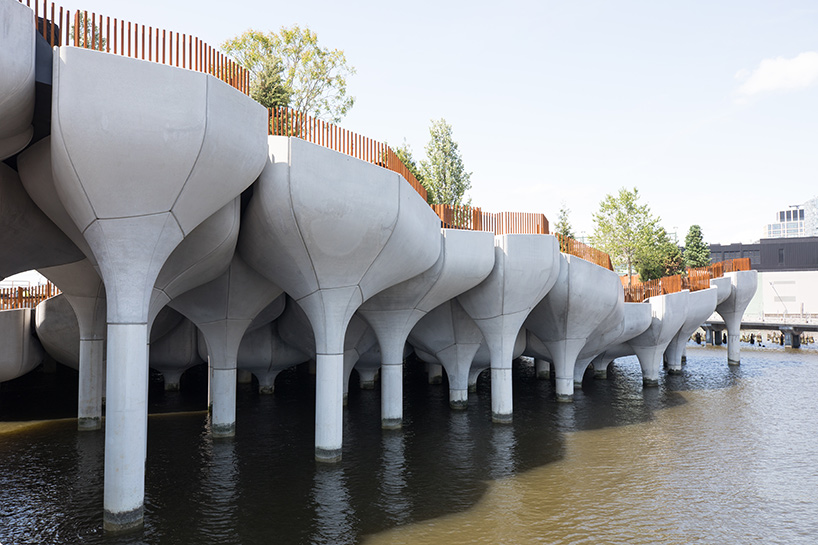 little island by heatherwick studio | image © max guliani for hudson river park | more info
online highlights include virtual video tours, which will see project designers and experts conduct on-site walkthroughs of buildings such as the newtown creek wastewater treatment plant, floyd bennett field control tower and tunnels, ONStage at kaufman astoria studios, and the woolworth tower residences.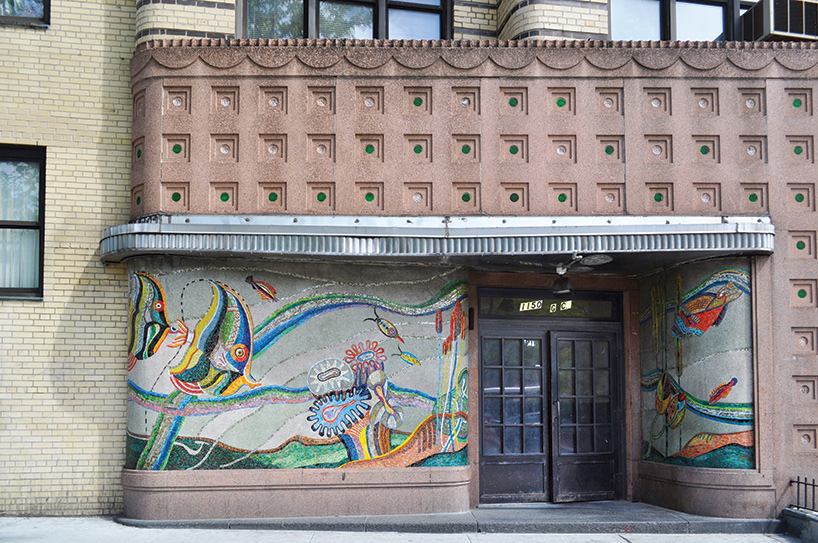 grand concourse art deco by foot | image © art deco society of new york, meghan weatherby | more info
other virtual talks, demos, and presentations will offer behind-the-scenes looks at 'little island', the pier designed by heatherwick studio, the community inside westbeth home to the arts, and the neon-making process at UrbanGlass. meanwhile, the 'broadway challenge' — inspired by william hennessey's book 'walking broadway' — challenges participants to walk the entire 13 miles of broadway, from bowling green to the harlem river.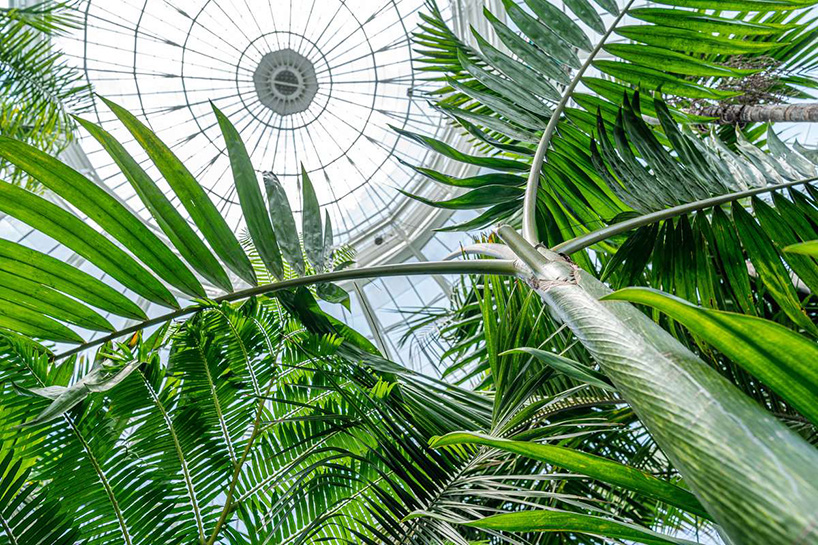 new york botanical garden | image © marlon co | more info
the event's outdoor self-guided tours offer hyper-local itineraries for neighborhood exploration, including grand concourse art deco by foot, wall street to astoria by ferry, NYC DOT art by bike, and woodlawn cemetery's mausoleums. furthermore, the 'black gotham experience' is a series of programs, led by artist and historian kamau ware, exploring the impact of the african diaspora on new york's development. in addition, 'lost new york' is a series of podcasts, produced in collaboration with the gotham center for new york city history, exploring now extinct sites like seneca village and ebbets field.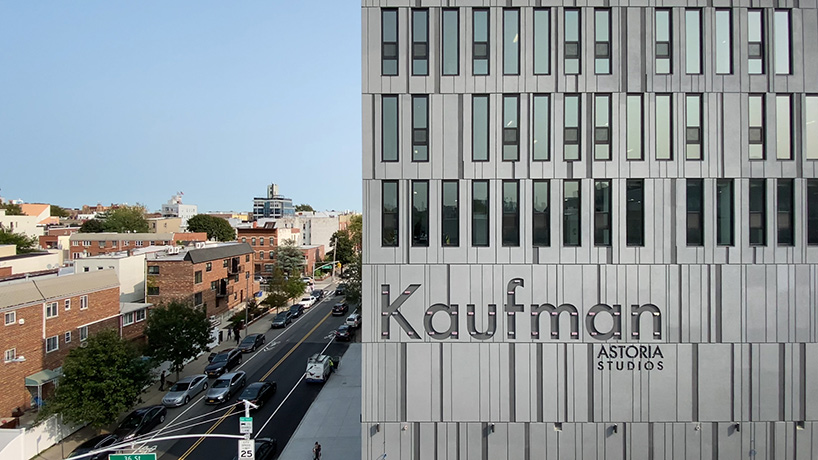 ONStage at kaufman astoria studios | image © GLUCK+ | more info
'this year will be a unique city-wide adventure as OHNY weekend participants, near and far, experience the creativity, vibrancy and resiliency that has always defined new york,' says dorothy dunn, interim co-executive director of open house new york. 'new yorkers can look forward to an enriching experience unlike any other that sets the tone for the future of our city. OHNY weekend leads the way,' adds saundra thomas, interim co-executive director of open house new york.
see the full line-up of events, and plan your personalized itinerary, on the OHNY website.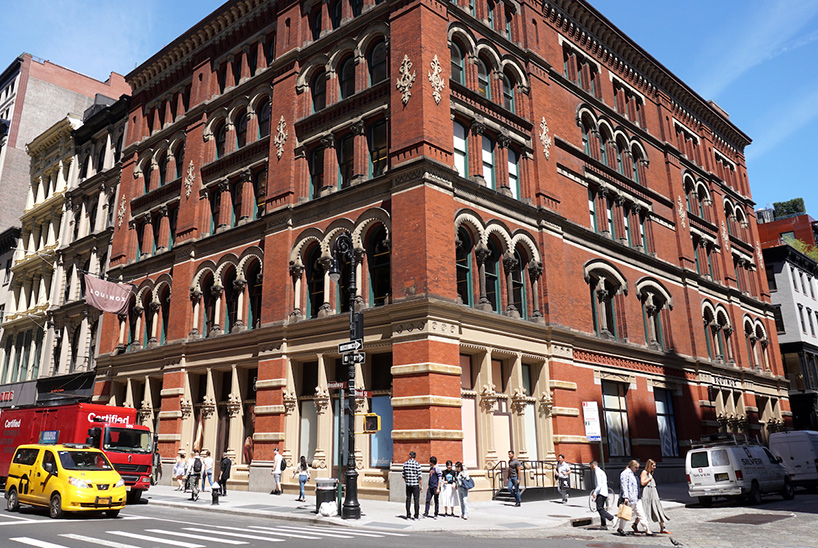 walking broadway | image © william hennessey | more info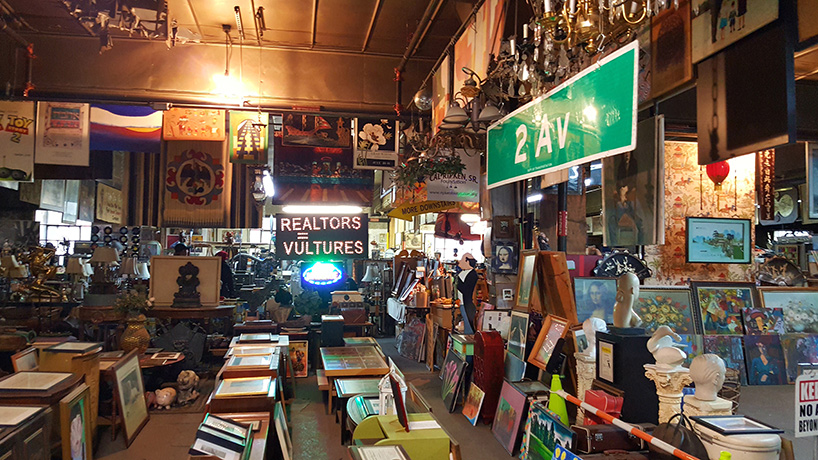 DSNY M11 'treasure in the trash' | image © DSNY | more info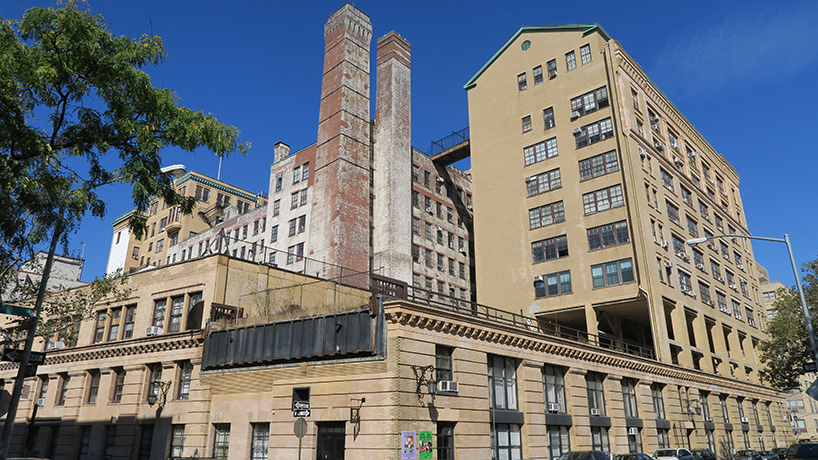 westbeth home to the arts | image © roger braimon | more info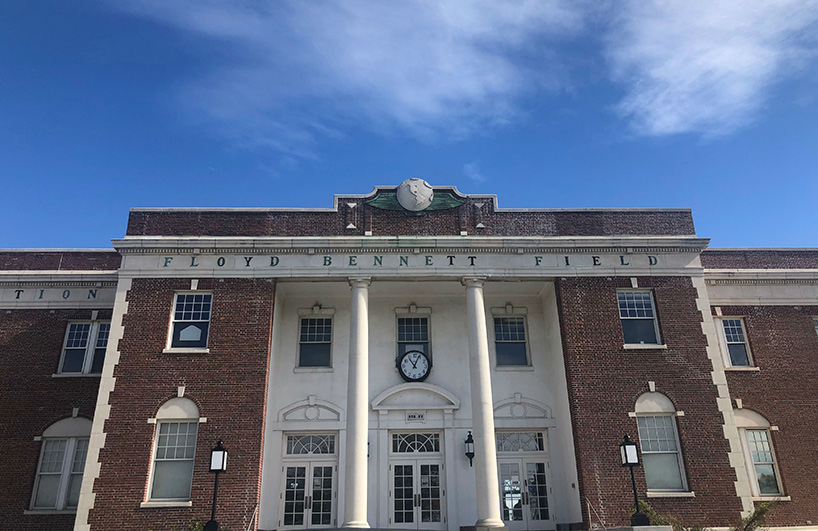 floyd bennett field ryan visitors center | image © jamaica bay-rockaway parks conservancy | more info
distance noguchi | image © nicholas knight | more info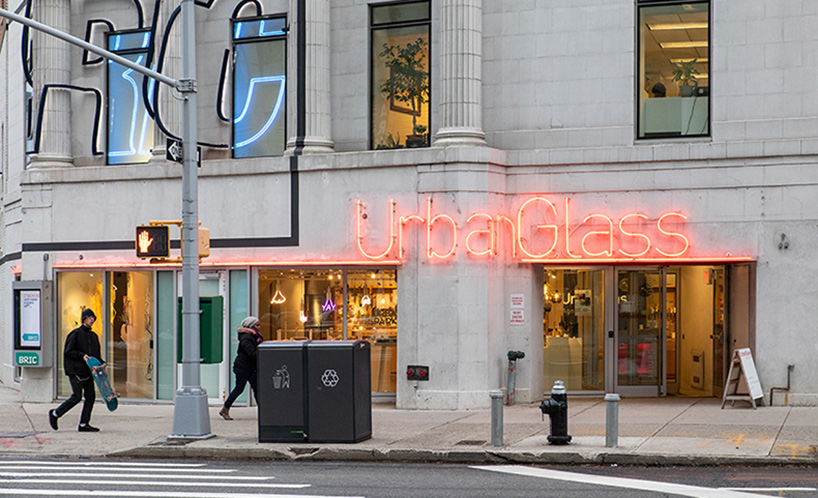 explore the creative possibilities of neon signs with UrbanGlass | image © michael wilson | more info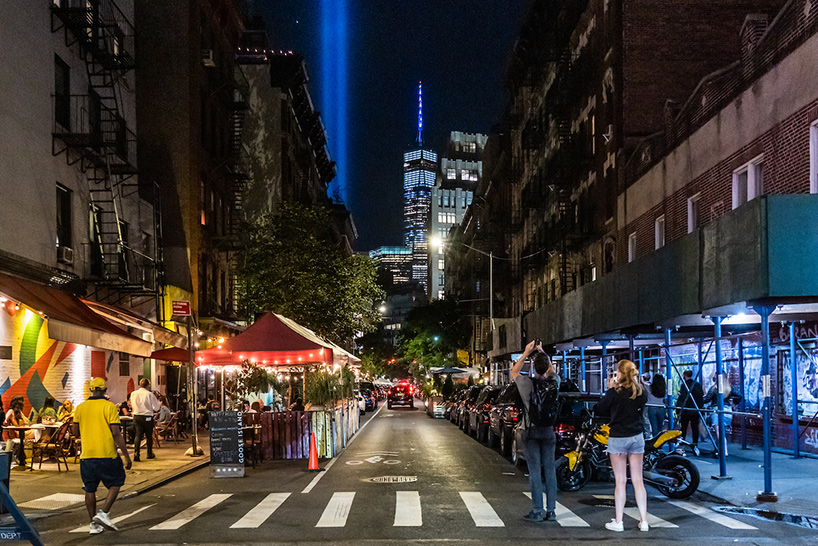 new york scavenger hunt | image © michael lee | more info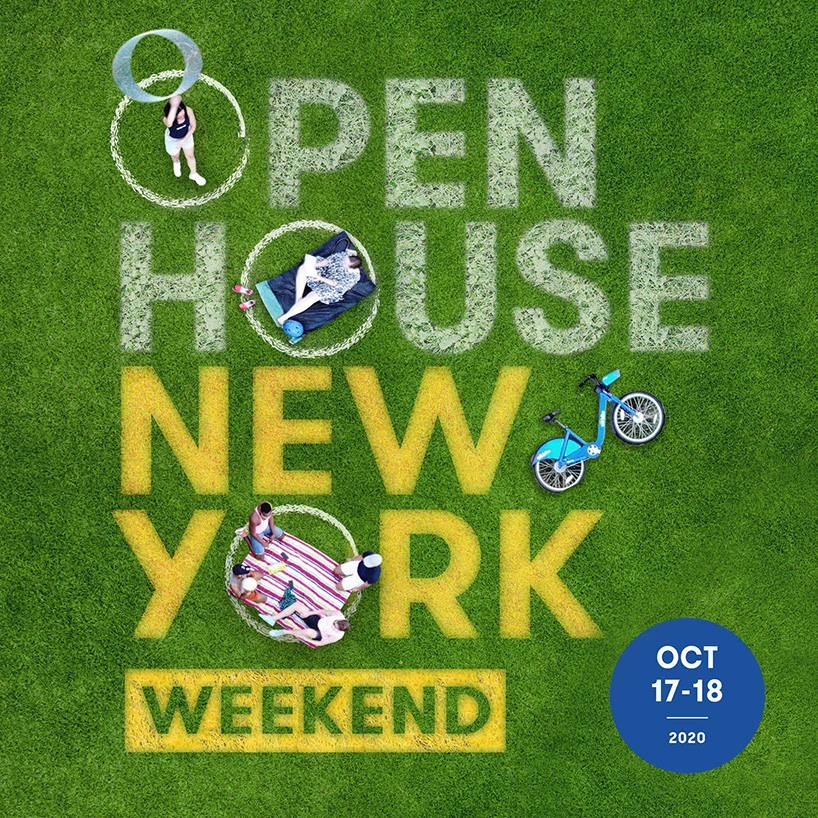 the full line-up of events can be see on the OHNY website